Fully scale-able to your business needs needs. Built in modules so you can turn on and off the features you need.
Communication in the early stages of your customer relationship is crucial to your success. We built in app for your each one of your customers so they can stay in touch with you.
Our application is built in modules so it can be scaled to your needs. Turn on and of the ones you need.
POOL GUYS GROWING INTO COMPANIES
Once you start to grow your business, turn on modules to add employees, and track all of the work via the app.
Our application can be used in full scale operation where unlimited employees and customers can be added. Track every part of your operation and track every dollar of profitability. The data is delivered right to your hands.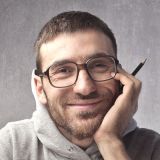 Marcus Fields
Marketing Manager
This powerful theme was optimised to get the best performance results. Tested with pagespeed insights & co., it delivers even better results with super cache & minification.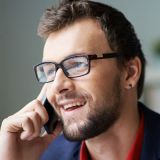 Christian Perry
Creative Heads Inc.
TheGem comes with an extended powerful theme options panel, which allows you to customize just anything in an appearance of your website – with few clicks.
Our App is available for download in the Google Play Store and coming soon to the Apple App Store
Can a single pool guy use pool nation?
Is it worth it to play on the official site Kat Casino? The choice must be made by everyone, but the club offers too tempting offers bonuses.
Yes. Pool Nation was built with every level of pool service in mind. It was built in modules so that each user can turn on and off modules and have the application fit their business needs. For example if all you want to do is track chemical reading, chemicals added and cost the you can turn off the other modules.
All you need to do is go the the settings and turn them off or not enter any of the work orders to track your repairs or work orders. We always suggest that you do so that you are able to see your exact profit, but we want to give every user their own way to use the application.
Pool Nation was built with 2 modules of Artificial Intelligence. One called Brianna that tracks and learns your revenue patterns and keeps you informed of your revenue and cost. When you have ups or downs she will alert you to changes. The other one is called Sienna, and she tracks your operation. She will check for chemicals that are at dangerous levels and alert you, she will also alert you when work has not been completed or customers have not been assigned for service or work orders. The more you use the application the more they will learn and notify you.
Create an account on our site, and download your desired app
The official website of Casino X is a popular place for gambling around the world. A huge selection of slots, fast payouts, nice and convenient design – that's what makes it so popular with players!